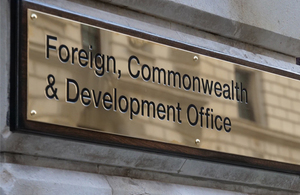 A Foreign, Commonwealth & Development Office spokesperson said:
The UK is seriously concerned by the Government of Israel's decision to approve the construction of 780 new settlement units across the Occupied Palestinian Territories, including areas deep within the West Bank which could threaten future peace negotiations.

Settlements are illegal under international law and risk undermining the physical viability of the two state solution. We call for the construction of these in East Jerusalem and elsewhere in the West Bank to cease immediately.
Published 18 January 2021